Treat yourself to a unique and individually tailored physical healing with over 30 years of experience.

Treat yourself to a Unique and Professional physical healing experience provided exclusively by Thai Therapeutic Massage by Ong
Relieve Yourself Naturally from Pain resulting from overuse, repetitive use, exercise, trauma and injury.
Thai Traditional massage is a combination of acupressure, yoga, and Zen shiatsu. It consists of rhythmic and slow compressions and stretches along the body's energy lines or 'sen' as it is known as in Thailand. There are over 70,000 'sen' in the body, and Traditional Thai Massage concentrates on application of pressure along the 10 most important of these 'sen'. The therapists use their hand, palms, thumbs, elbows, and feet in an effort to manipulate the release of tension from within the body. Therapists also maneuver the body into yoga-like positions and gently rock and stretch the body to open the joints and facilitate limbering. The Deep Tissue massage work involved stimulates the lymph nodes to boost the immune system, eliminate toxins, clear blockages, transport nutrients to cells and increases the body's metabolism.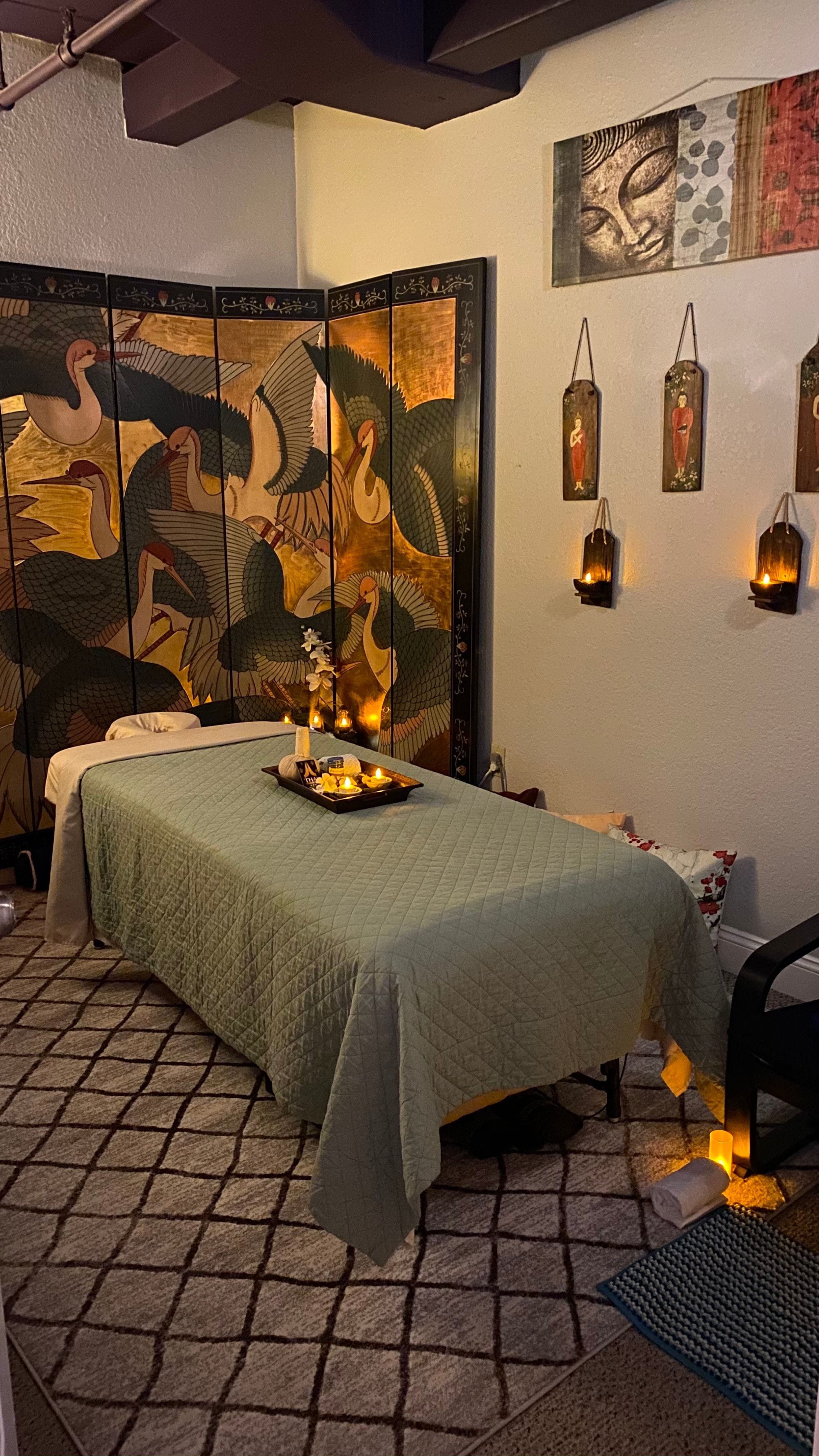 Advance Therapeutic massage
Specially trained in advanced techniques to
address
specific area of concern.
Treat your body with powerful massage design to alleviate deep tension and muscle stress.
Treatment for your muscles using a custom tecnique massage with firm pressure to leave a feeling of relief and relaxation.
Deep Tissue/ Advance & stress releife Massage
- 60 Minutes / 99 $ - 90 Minutes / 149 $ - 120 Minutes / 190 $ - Hot stone Massage 90 Minutes / 159 🌸🌸🌸 By appointment only 🙏🏽